Baird Conferences
> Corporate Attendance - Consumer, Technology & Services Conference
Corporate Attendance - Consumer, Technology & Services Conference

---
Join Baird for its 2019 Global Consumer, Technology & Services Conference, June 4 – June 6, at the InterContinental New York Barclay in New York City. The conference includes over 200 companies participating in 30-minute presentations, breakout sessions, one-on-one meetings and group meetings with institutional and private equity investors.
By attending the conference, you will:
Gain access and increase your company profile with more than 1,000 institutional and private equity investors.


Participate in one-on-one and group meetings with leading portfolio managers and analysts from the United States, Canada, Europe and Australia. Meet with existing shareholders and cultivate new ownership from top money managers from around the world.


Network with other industry leaders. The quality of the conference and diversity of attendees prompt most participating companies to send c-level leadership.


Access to Baird's Private Wealth Management group, with 1,000 Financial Advisors receiving highlights from each company presentation.


Experience an industry-leading conference. Baird conferences are consistently ranked among the industry's best. In 2018, small- and mid-cap managers surveyed by Greenwich Associates named Baird No. 1 for combined quality in sales, corporate access and research.

We hope you will join us this year!

Interested in attending or want to learn more?
Contact: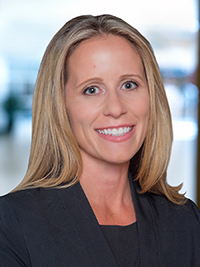 Jennifer Grayson
COO of Institutional Equities
Head of Global Corporate Access
JGrayson@rwbaird.com
+1-414-298-2450